I am very happy each time I see a new post in my RSS feed from any of these men. Their art style is simple, their insights profound, their humour relateable (relatable?).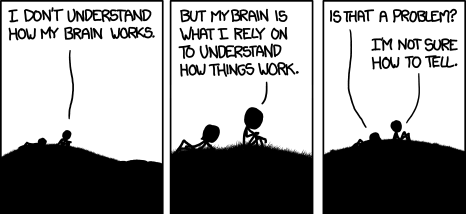 head to
xkcd.com
to view the scrollover...
how true
this Marc Johns drawing
is.
So exactly how I often feel
. Thanks, Dave Walker.